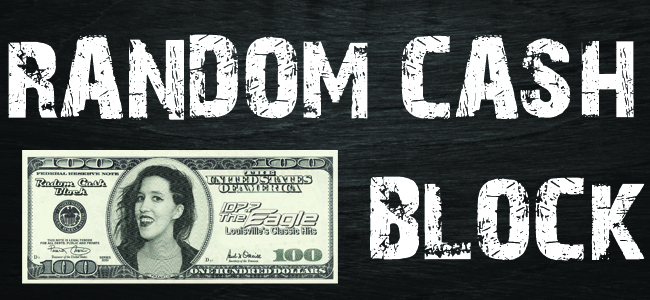 THE RANDOM CASH BLOCK!
 We're putting $107 into your pocket with blocks of your favorite artists.
Listen weekdays at 7:30 to the Morning Soundcheck with Regular Laura
to find out what artist block you're listening for.
Hear three in a row from that artist played back during your workday (9a-5p)…be caller 7 and score $107.