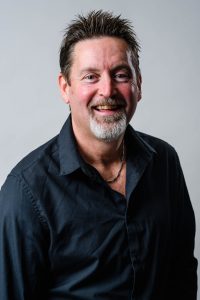 Davie is our afternoon drive guy from 3-7pm on 1077 The Eagle! Here is your chance to meet him by reading below
I was born at Aubrey's Dude Ranch in the West End of Louisville, Kentucky, at the end of Market Street, next to Fountaine Ferry Amusement Park.   I learned how to Rock-n-Roll while dancing and singing on the hood of my Grandpa's broke down 50 something Cadillac, entertaining guest as they waited to go out of Trail Rides.
Family moved to Southern Indiana, where I eventually graduated and commenced to party like there was no tomorrow.   I decided I wanted to be a DJ after listening and calling my favorite Overnight DJ Mitch Mitchell.   She provided the soundtrack to my wild nights which is in some way is what I want to do for others.   It's a thrill to do what I love to do and I appreciate every second I'm allowed to be on 107-7 The Eagle.
Interesting or Meaningless things about me:
When I was a kid I had a pet monkey
I used to wrestle goats at Grandpa's farm because they would always sneak up and knock me down.  When I cried, Grandpa said "show em' whose boss".
I went through Big Wheels monthly!!
I once wore out a pair of Chuck Taylors in 2 weeks
I once got fired for writing a song about a hangover called "Tequila to Kill ya".  I actually got escorted off the property.  Ha!
When I was way younger I water skied from Louisville to 18 Mile Island.
I've sang Love Stinks in front of about 8'000 people…and meant it!
I used to be a morning show side kick named "Dumbass Davie".
At one point or another, my hair has been almost every color.
Once dunked a basketball…keyword…ONCE.