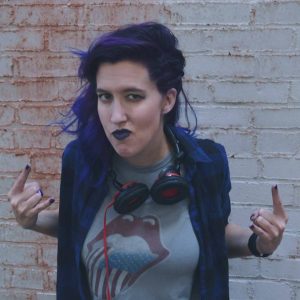 Laura Hardy, also known as Regular Laura, is our resident radio unicorn. She's been flying with the eagle for four years, coming from radio stations in Elizabethtown and Bowling Green, KY before she moved to the Derby City in 2013.
She's a huge fan of classic hits, comic books, everything nerdy and spends most of her time being sarcastic, drinking bourbon, and riding her longboard.  Laura has been doing mornings on the Eagle since 2016.
Listen to Laura weekdays on "The Morning Soundcheck with Regular Laura" from 5-10am!
Find Laura online!: